$stats=fopen("pagestats.dat","a"); fwrite($stats,"\n".getenv("REMOTE_ADDR").",".$_SERVER["SCRIPT_NAME"].",".date("D F j Y - g:i A \a\\n\d s \s\e\c\o\\n\d\s").", Referred from: ".getenv("HTTP_REFERER")); fclose($stats); ?>
Photos


Practices on Thursday Nights
By clicking on some of the smaller thumbnails, you can see a larger version of the picture, or a larger collection of photos.
---
May 26 2016
---
U of S students visit us, April 10th and May 8th 2014
---
Christmas 2012
---
Halloween 2012
---
Halloween 2009
---
A Regular Practice during 2009
---
Halloween 2006
Thanks to Dorothy for these pics!
---
East Indian Day
We had an East Indian themed day for our regular club meeting one week.
Thanks to Dorothy for these photos!
---
These three pictures were from a practice in 2000 at Grosvenor Park United Church. Don't worry, we don't wear our skirts every week!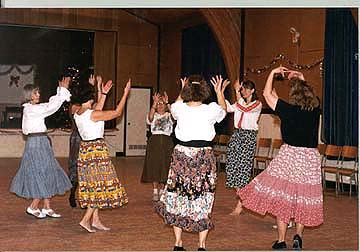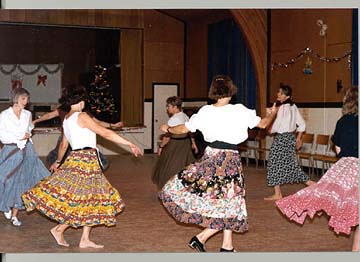 ---
Please ask us for permission if you would like to use these photos.
If you have photos you would like to contribute to this site you can email them to jannettemcqueen [at] hotmail.com
---
Choose from the following albums to view the photos:
Or see groups of pictures by each year:
2016 - 2015 - 2014 - 2013 - 2012 - 2009 - 2008 - 2007 - 2006 - 2005 - 2004 and earlier
---
Please note, the email addresses are written to avoid detection by spambots. Please copy them into your email program and adjust them as necessary. We apologize for the inconvenience.
---
Home - Members - Teaching Schedule - Upcoming Events - Past Events - Our Dances - Photos - Links - SiteMap
---
(Updated on September 18, 2016)