$stats=fopen("pagestats.dat","a"); fwrite($stats,"\n".getenv("REMOTE_ADDR").",".$_SERVER["SCRIPT_NAME"].",".date("D F j Y - g:i A \a\\n\d s \s\e\c\o\\n\d\s").", Referred from: ".getenv("HTTP_REFERER")); fclose($stats); ?>
Upcoming Events
Workshop With Yoshinari Murakami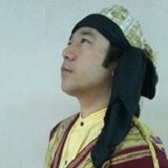 Saskatoon International Folkdance Club is proud to introduce Yoshinari Murakami from Setagaya, Tokyo, Japan in his first seminar in North America
March 29-31, 2019 in Saskatoon Saskatchewan Albert Community Centre Auditorium, 2nd Floor , 610 Clarence Avenue
As well as leading and playing music for a recreation folkdance group in Japan, he has lead seminars in Turkey and Japan. He has expertise in dances from Turkey, Armenia, Bulgaria, Japan and many more. Yossie is the director of a well respected performing group, Nihon Folk Dance Federation
Visit our Registration Form to register for this workshop right from this website!
Click here to print the registration form from a .docx file.
Click here to save and print the registration form in the PDF format.
---
If you have any questions about performances, practices, or events please feel free to contact us!
Questions About Performances:
Please phone Donna at 306-373-7788 or email her at donnamutlow [at] hotmail.com
Questions About Practices and Upcoming Workshops:
Call Dorothy at 306-374-0005 or email her at damcqueen [at] shaw.ca
---
Please note, the email addresses are written to avoid detection by spambots. Please copy them into your email program and adjust them as necessary. We apologize for the inconvenience.
---
Home - Members - Teaching Schedule - Upcoming Events - Past Events - Our Dances - Photos - Links - SiteMap
---
(Updated January 15, 2019)